Chapter 1: What is Telehealth?
Chapter 3: Telehealth Platforms
Chapter 5: The Future of Telehealth
Chapter 2: Uses, Benefits, and Drawbacks of Telehealth
Chapter 4: Telehealth Legal Considerations What is
Telehealth
Telehealth is the use of modern technology to provide both clinical and non-clinical healthcare services remotely. Specifically, telehealth delivers patient healthcare, health education, and health information services over the internet using a combination of smartphones and tablets, video and audio technologies, digital photography, and patient monitoring tools.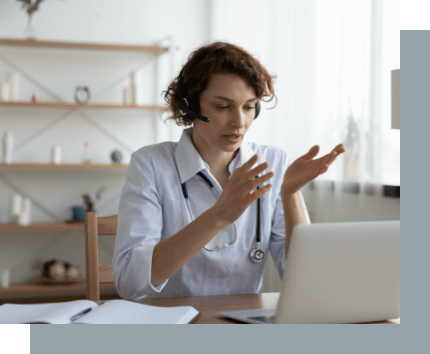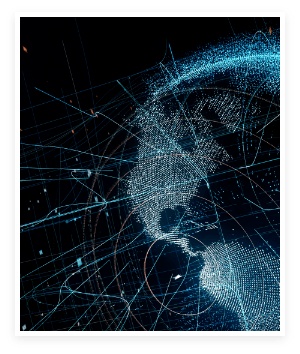 1.1 History and development
The history of telehealth stretches back to the late 1940s. Its development over the last seven decades has been the result of many important technological innovations and federal regulations. 
In 1948 in the state of Pennsylvania, the first radiological images were transmitted by telephone by telephone between West Chester and Philadelphia. Canadian radiologists drew inspiration from this example and developed a teleradiology system at Jean-Talon Hospital in Montreal in the 1950s. 
In 1959, the first instance of video communications being used for medical purposes occurred at the University of Nebraska. Clinicians at the university were able to transmit neurological examinations across the campus to medical students. 
In the mid-1960s, Nebraska also became the location for the next innovation in the field. Psychiatrists were able to deliver psychiatric consultation and group therapy using video communications to patients 112 miles away at Norfolk State Hospital, which is now known as Norfolk Regional Center. 
The Space Race of the 1960s between the Soviet Union and the United States spawned further advancements that shaped telehealth's evolution. Animals were sent into space and their conditions were monitored via remote sensors. 
Arguably the greatest leap forward came in the 1990s with the creation of the World Wide Web; a globally interconnected set of web pages linked via the Internet. The World Wide Web and the Internet together made it easier for healthcare professionals to share information with patients in just a few clicks. The proliferation of Internet connectivity to homes and businesses over the last three decades shaped modern telehealth, with its use of video consultations, patient monitoring via mobile apps, and more.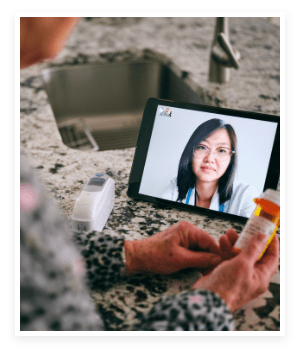 1.2 Common confusion: What's the difference between telemedicine and telehealth?
Telehealth and telemedicine are often confused, and there is an important difference between them. The key difference is that telehealth encompasses a broader scope of remote health services, including both clinical and non-clinical. 
Telemedicine is the provision of clinical health services remotely, which revolves around diagnosing patients and delivering healthcare to those who are not on location. The additional non-clinical aspects of telehealth can include remote healthcare training, administrative meetings, and more.
1.3 Governmental regulations and allowances
The main regulation covering both telehealth and traditional healthcare is The Health Insurance Portability and Accountability Act. One of the primary aims of HIPAA is to protect the security and privacy of patients' protected health information. 
Healthcare providers, whether remote or face-to-face, need to take steps to provide adequate infrastructure and information security policies in line with HIPAA requirements. 
The Federal Trade Commission (FTC) protects consumers from unfair or deceptive acts or practices and from false or misleading claims. The FTC places a particular focus on mobile health apps and devices and whether the entities collecting patient health information, such as the developers of healthcare apps, properly protect this information. 
The Telehealth Network Grant Program (TNGP) aims to enhance rural telehealth networks through funding that establishes 24-hour Emergency Department (ED) consultation services via telehealth to rural providers without emergency care specialists. The COVID-19 Telehealth Program was a $200 million program to help healthcare providers deliver telehealth services to patients at their homes or mobile locations in response to the COVID-19 pandemic. The program no longer accepts new applicants. Uses, Benefits,
and Drawbacks
of Telehealth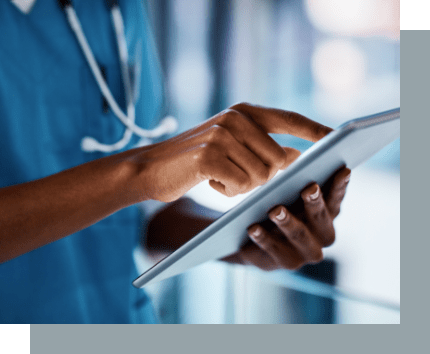 2.1 Benefits of telehealth for patients and doctors
By using different forms of technology to provide medical care, telehealth helps to extend healthcare services to those who don't have easy access. It also helps reduce the time and cost involved with traveling to an appointment. Telehealth is also crucial to reducing the risk of spreading viruses and germs. 
Telehealth benefits are especially significant for those who:
Telehealth consultations are suited for diagnosing issues such as cold, flu, skin problems, and anxiety, as well as for following up on injuries and monitoring chronic conditions. It's less suitable for severe conditions like acute chest or abdomen pain or sudden loss of vision. 
The incentives for using telehealth depend on defining what a specific institution needs and then creating a telehealth program based on those goals. For example, a clinic wanting new patient acquisition may consider telehealth for urgent complaints and consults to bring in new patients. Those wanting to improve their patients' access to care, expand use to those who have trouble traveling, or engage family members or caretakers, would use it as an adjunct for existing patients. Eventually, with value-based care, telehealth can decrease costs as well. 
A list of telehealth benefits for doctors and other medical practitioners could include:
One of the easiest ways to understand the practical uses of telehealth is to learn about real-world examples of how healthcare providers have put telehealth into practice. Many companies, people, and nations all around the world have used telehealth to make a difference in healthcare. 
Boston-based Partners HealthCare has successfully tested and put in place telemedicine and remote monitoring solutions. Its Center for Connected Health Cardiac Care Program has enrolled more than 1200 patients since 2006, reducing hospital heart failure admission rates by about 50%. Daily remote monitoring of weight, heart rate, pulse, and blood pressure allow better assessment of patient statuses and the ability of health professionals to provide care. 
In the South Pacific, the small nation of Vanuatu started its first telehealth system in 2016 after the arrival of high-speed internet. It connects healthcare providers to patients and each other, in a country where a boat ride to a hospital can take between four to six hours. The network is government-supported and gives local nurses new learning opportunities by connecting them with physicians and specialists. 
Healthcare providers in Alaska are treating sailors and fishermen at sea or in remote ports through a telehealth platform. Patients can also send images through a store-and-forward portal, which means they upload the images to a secure platform and then forward them on to be accessed by their physician. 
Technology also helps commercial shipping crews around the world, which often go several weeks without visiting a port. Making an unscheduled port call due to a medical situation onboard is extremely costly. A study of 23,000 commercial ships sampled found that a fifth had been forced to divert from their courses due to medical reasons. However, the study also found that access to telemedical equipment onboard helped determine that 20% of their medical cases did not require the ship to divert, saving considerable time and money. 
Telehealth has also proven to be crucial for maintaining regular care levels during natural disasters, when people may be out of reach of aid or unable to access medical care. A study of 2000 telehealth visits made during Hurricanes Harvey and Irma in 2017 showed a 50% increase for non-hurricane-related chronic conditions. In other words, people cut off by the hurricanes were replacing their normal visits with the remote option. Of those visits, 63% were by first-time telehealth users and 6% were using it for health advice, counseling, or a medication refill – double the normal rate.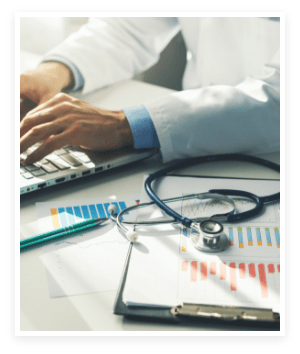 2.3 How do doctors use telehealth to deliver healthcare?
There are a number of ways healthcare is administered through telehealth. One way is through video conferencing, where patients can get medical care from a doctor, nurse, or other healthcare professionals via a secure online video conferencing platform. This can work for consultations, investigating and treating acute symptoms, and ongoing monitoring of chronic illnesses – all of which can help to reduce the need for hospitalization, nurse visits, and unnecessary travel for medical assistance. 
Another way telehealth is used is through mobile health. The World Health Organization defines this as the use of mobile and wireless technologies to support the achievement of health objectives. In practical terms, this involves the use of apps and devices to tend to patients' health needs, much in the same way as mobile banking and shopping have helped customers in those sectors. 
Mobile health and video conferencing go hand-in-hand with remote patient monitoring, which involves the remote monitoring of patient symptoms and gathering of patient data. Technology helps to bridge the gap between the physical healthcare space and the patient. This could take the form of wearable technology that monitors a patient's blood pressure, oxygen levels, or other metrics and it can help alert healthcare professionals to any issues and allow them to deliver treatment without hospitalization. 
Another major way telehealth is used is through store-and-forward. This involves collecting clinical information – such as a patient's medical history, images, lab reports – on a secure and/or private platform and then sending it electronically for evaluation. A real-life example could include images of a patient's condition, such as a skin lesion, that are sent to a specialist for further advice. 
Much more can be done virtually than anyone at first may imagine. Some advantages of doing a virtual visit include close counseling due to lack of distractions from busy clinical environments, getting more information on diet/meds/environment, the ability to explain things in detail, and the ability to see the patient's home environment. 
How to do a physical exam tends to be the biggest dilemma for providers. However, with creativity, you can do quite a bit over video. Also, the goal is actionable information, knowing the next best step for the patient whether it is monitoring at home, following up in a week, or the need for immediate care.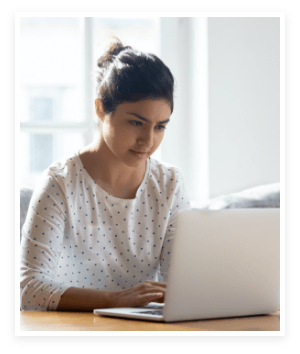 2.4 Potential drawbacks and telehealth challenges
Several important challenges can act as barriers to the provision of telehealth services. A major challenge has traditionally been ensuring patient privacy when video conferencing and monitoring remotely are both used widely. HIPAA rules protect the privacy and confidentiality of patient healthcare information, and it can be challenging to secure telehealth tools such as video conferencing software and remote patient monitoring devices. 
Another two pivotal challenges relate to a lack of available technology and/or a lack of knowledge in using modern technologies. These challenges come to prominence among older cohorts of patients. While almost all younger patients have some type of Internet-connected device, the proportion of older adults without such devices is significant enough to be of concern. Furthermore, there is a knowledge gap that needs to be addressed to make older patients feel more comfortable using these newer technologies. 
Infrastructural barriers are prevalent in rural areas of the United States. While residents in urban and suburban areas have access to the high-speed broadband Internet connections essential to modern telehealth, access to broadband in rural areas of the country is not as widespread. More funding for rural broadband is slowly helping to overcome this infrastructural challenge. Additionally, increased coverage of high-speed mobile networks, such as 4G and 5G, in rural areas, can potentially further reduce the infrastructural barriers to rural telehealth Telehealth Platforms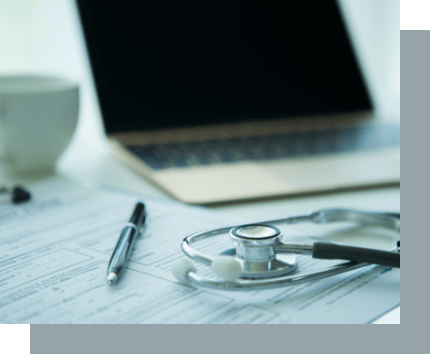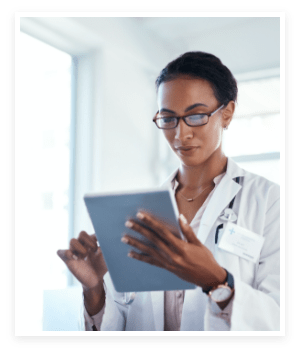 3.1 Finding a telehealth vendor
Finding the best telehealth vendor that provides a suitable platform is a vital decision that depends heavily on your individual practice. However, before you even start considering what technology you'll need, first assess why you want to set up telehealth services to begin with. 
If you're replacing direct patient consultations with a telehealth service primarily because you want to save money, as opposed to enabling better access to healthcare or reducing the travel required for the clients, you might need to reconsider whether telehealth is the best way for you to provide a service. 
You also need to determine how much of your practice you want to dedicate to telehealth services. How much of your time are you willing to devote to providing services remotely? What portion of your patients would benefit from telehealth and equally as important, how many would be receptive to the change? 
With these questions answered, it's time to research the technology. For all your options, consider how safe and secure they are. How effective are they for clinical use? How much do you need to invest in equipment, ongoing costs, and training your staff to use it? Will the technology be easy to use? Do you have access to broadband internet?
Here are some key factors to consider when searching for a suitable telehealth vendor's platform on which to provide your telehealth services. Importantly, you should consider these factors in the context of your practice's priorities and concerns. 
Ease of use: There's no use spending money on a telehealth platform only to find out that it's difficult to work with. Training your staff on the new platform will take time, so you'll want to find a solution that offers educational support and is intuitive to use. This includes ensuring that it has all the essential features your practice needs (more on that, below). 
Range of features: When looking at different platforms, take note of their features, and consider the following points:
Analytics: The best telehealth platform for you should be one that offers powerful analytics and reporting to help you make better decisions for your practice and your patients. This data should include the overall volume handled by the platform, top usage times, average length of a call, the reasons that users visit, and revenue. 
Compliance: It's crucial that the platform you choose is compliant with the Health Insurance Portability and Accountability Act (HIPAA) because it ensures you are protecting your patients' personal information. Always choose a platform that is HIPAA-compliant and verify the authenticity with an IT security expert. 
Price: The cost of implementing a telehealth platform is, of course, a concern. However, you typically get what you pay for so it's about finding the right balance between the value offered and the price you can afford to pay. Don't just go straight for the cheapest option! Shop around and take all your requirements into consideration before committing.
3.3 Some popular telehealth platforms
Telehealth platform options have expanded and become more sophisticated as the demand for virtual healthcare services grows. Let's take a look at some popular platforms and their key features/benefits.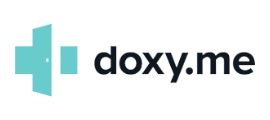 This popular HIPAA-compliant telehealth platform is simple to use. It works through any web browser with the need to download an app, and it is free for your patients to use. It easily integrates with electronic health records (EHR) and practice management software (PMS). Doxy has a live chat function and a virtual waiting room feature, and it can be used on mobile devices. There is a free version, subsidized by two paid versions with extra features like HD video and in-platform audio calling.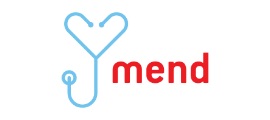 This company specializes in medium to large healthcare organizations and offers all the essentials like HIPAA-compliant telehealth video consultation, patient self-scheduling, digital forms, and easy EHR and PMS integration. It focuses on increasing efficiency and profitability for practices by reducing the number of missed appointments through its combination of features. There is no free or trial option.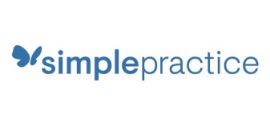 Simple Practice is a fully integrated video platform that combines all your notes, billing, calendars, and client communication in one system. It offers easy-to-understand resources for practices that are new to telehealth, and patients only need a link to access their consultation. It is also HIPAA-compliant and offers a 30-day risk-free trial, with two affordable payment plan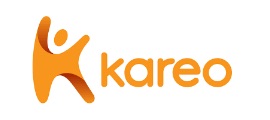 This platform offers an extensive range of features including flexible and easy appointment scheduling, easy implementation, and streamlined workflow for scheduling, charting, and billing. Kareo does not offer free or trial versions.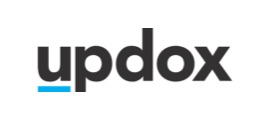 Updox focuses on patient engagement, with features such as HIPAA-compliant video chat, self-service appointments, automated reminders, and electronic forms. There are both provider and pharmacy versions. Healthcare professionals can communicate with patients and with each other through the same platform. They offer a free demonstration but pricing is only available upon request.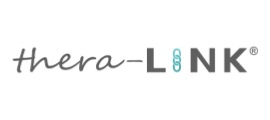 This cloud-based platform is designed specifically for mental and behavioral health providers, with key features including HIPAA-compliant video, client self-scheduling, secure messaging, virtual waiting rooms, and more. Thera-link offers a free trial and then a monthly subscription.
With so many things to consider in choosing a telehealth platform and with so many options available, it can get overwhelming and difficult to make a choice. The key is to keep the needs of your practice front of mind, with special consideration for how your virtual healthcare platform will benefit your patients and how easily it will integrate with your existing systems. Telehealth Legal Considerations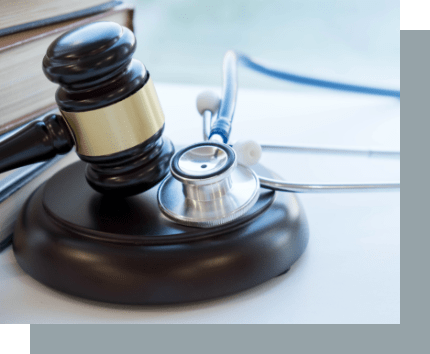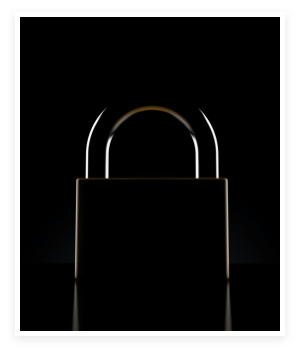 Privacy is a crucial legal consideration in telehealth. You need to adequately protect patient information and prevent security breaches. An important aspect is to ensure that only those who are meant to be in consultations are there and that only those who have the right to access patient information can do so. 
Security breaches and their associated legal costs often arise from insider threats. In the healthcare industry, 58% of security incidents begin with an inappropriate action carried out by someone within the affected organization. Although the percentage isn't as high among other industries, it's still something you can't afford to ignore. 
You must teach your team to recognize personally identifiable information (PII) and understand the legal and financial implications of a breach. Each employee needs to grasp the risks associated with violating specific state or federal regulations regarding data privacy and security. For example, when a celebrity or other high-profile figure is admitted to the hospital, employees may be tempted to sneak a peek at their medical records. As innocent as that may seem, it could result in a hefty HIPAA fine and or criminal consequences. 
You must put easy-to-understand policies in place to prevent an insider from breaching company data. And those policies must be strictly enforced. In fact, almost every regulatory framework pertaining to data security requires that these policies are published where they can be easily found and that you present them in company-wide meetings. 
Businesses must have systems in place to identify data breaches and their sources as quickly as possible. You should be able to see any time someone accessed PII. This speeds up the breach response time by revealing when unauthorized personnel viewed something they shouldn't have. 
Since IT systems are constantly evolving and easy to accidentally bypass, your employees must undergo regular data security training. A one-day seminar is a great start, but incorporating short, weekly reminders or activities will go a long way toward keeping everything fresh in their minds. Consider using a variety of media, such as emails, break-room posters, and even face-to-face interviews. 
Information is a valuable commodity, and the healthcare industry is particularly vulnerable to attack by cybercriminals looking to gain access to lucrative healthcare information. In telehealth, video conferencing can be especially problematic as it can be more easily exposed to hackers. Consequently, healthcare providers have to invest in high-level information security defenses.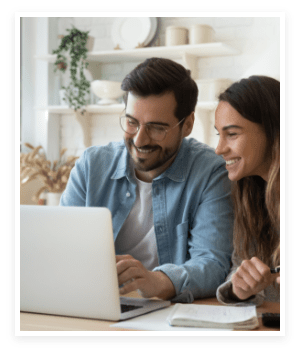 Every business should run a risk assessment to evaluate its current cybersecurity infrastructure. Doing so is one of the easiest ways to identify, correct, and prevent security breaches. After discovering potential issues that cyberterrorists could exploit, rate them based on probability of occurrence and potential impacts on your business. 
Instead of spending time and money evenly on all systems, focus solutions on areas with high risks, such as ensuring video conference conversations are adequately encrypted. Address the high-risk issues immediately after an assessment, but also put plans in place to evaluate their risk profiles more often.
Information security is not the only important legal consideration in telehealth. Informed consent—getting patient permission before conducting a healthcare intervention—is as important in telehealth as in standard face-to-face healthcare. Specific telehealth considerations around informed consent include ensuring patients understand what to expect from telehealth and what rights they have. It's also vital to be aware of any specific state laws on informed consent.
Telehealth providers should always take out liability insurance that specifically provides cover for telehealth services. Without such cover, providers become exposed to the full costs of successful malpractice claims made against them due to the provision of telehealth services resulting in any injury, loss, or damage to patients. Providers planning to offer telehealth in multiple states should check if their policy provides adequate coverage for those states. The Future of Telehealth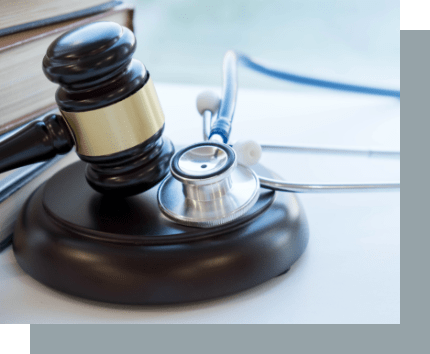 5.1 Telehealth post COVID-19
Due to the coronavirus pandemic, a large number of healthcare providers have rapidly transitioned to offering telehealth. This increase in telehealth adoption has improved the general understanding of what telehealth can do for healthcare providers and widened its acceptance among patients and caregivers alike.
Telehealth has expanded considerably due to COVID-19 and the crucial need to evaluate and treat people who are sheltering in place, be more resourceful with PPE by using iPads/tele-triage, and decrease exposure. Prior to the COVID-19 pandemic, telehealth was seen as a niche aspect of medicine, used sporadically or in small silos of first adopters.
The changing landscape has given a larger group of providers an understanding of telehealth. The next step will be continuing to lobby for regulatory changes and legal updates, expanding use cases as we understand more of what can be done, updating medical education to include this modality, and a further dive into what technology will do to change health and society.
Many providers will go back to in-person care, of course. However, more will continue to offer telehealth and make it part of their standard practice. Over the course of the next 5-10 years, there will be no need for the "tele" moniker, as virtual care will be just another type of visit available to anyone seeking healthcare, including pre-hospital care, as well as chronic care. We will be able to do more "home visits" over video, whether it is for patients who are admitted, just needing an observation, or just needing a check-in. All of that will be part of virtual care.
5.2 Actions health services and technology firms should consider taking
Health services and technology firms should use scenario modeling to consider how telehealth might evolve in the future. The scenarios need to take into account the post-Covid-19 landscape, regulations, and consumer preferences. 
It's also important to assess the future on a more granular, service-specific level. The expected uptake of various types of telehealth services by consumers and providers, the affordability of such services, and the patient experience should all be considered. 
With various scenarios and assessments conducted, potential options should be developed reflecting the anticipated future of telehealth. Combining platforms, linking in-person and virtual care, and focusing on the most in-demand service types can all help create sustainable value within telehealth.
The message is clear: Telehealth is here to stay and it's only going to get better as we continue to learn more about how to best serve patients' needs using technology. Healthcare professionals around the world have been in a pressure cooker situation since the outbreak of COVID-19. The healthcare landscape is changing in response and telehealth is very much a part of that evolution and an important part of the future of healthcare services.
Download a copy of this guide to read on the go.
Download a free copy now!